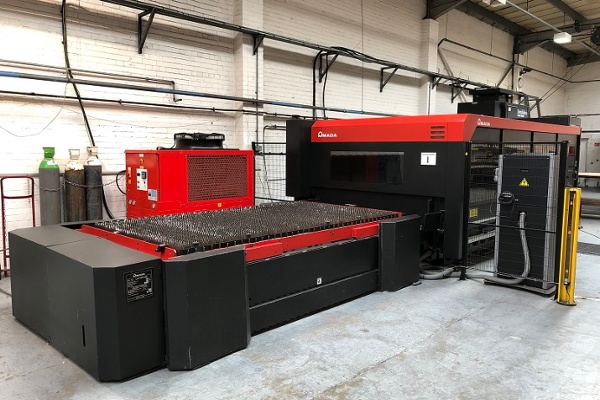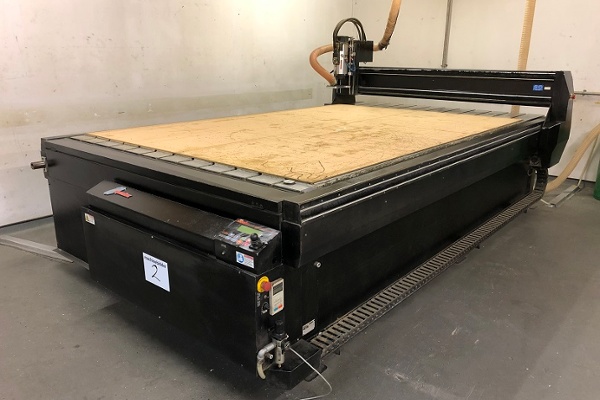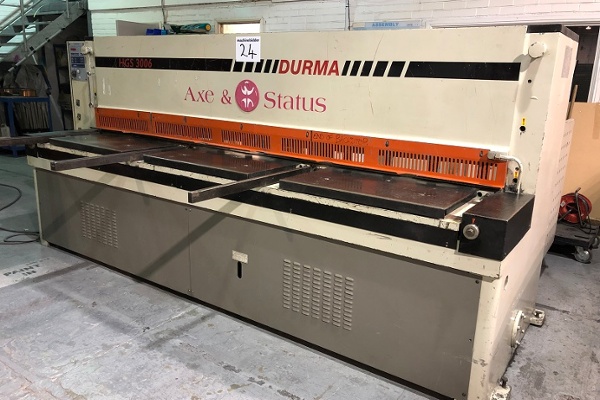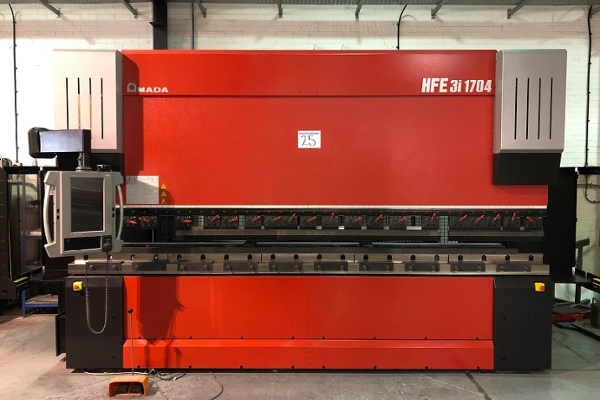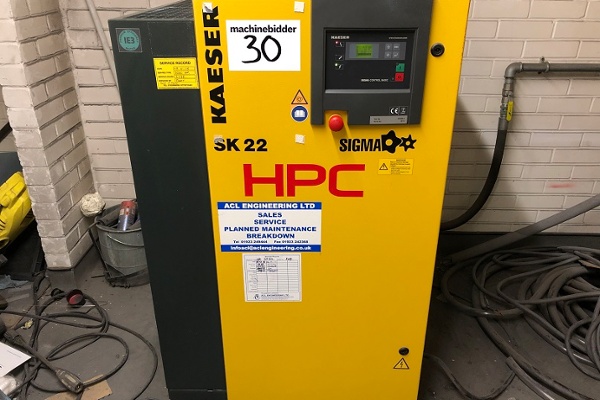 Ends: 18 Apr 2019 @ 14:00
150 Lots
By order of the Directors of Signs & Screens Limited
ONLINE AUCTION SALE OF FABRICATION, SHEET METAL, POWER COATING, PAINT SPRAYING, WELDING EQUIPMENT & MISCELLANEOUS ITEMS ASSOCIATED WITH THE SIGN MANUFACTURING INDUSTRY
To include:
AMADA FO MII 3015 NT 4kW Laser Cutting Machine LST 3015 - M2. FANUC C4000 Year 2012
AMADA HFE 3i -1704 4000mm x 170 Tonne 8 Axis Hydraulic Downstroking Pressbrake. Year 2015
DURMAZLAR HGS 3006 Hydraulic Guillotine (2005). BOSCHERT Light Powered Notcher. (1996).Manual Bending Rolls (2008) KAESER SK22 8 bar Screw Compressor (2014). KAESER Airtower 11 7.5 kW Screw Compressor (2004). BEKO Drypoint Air Dryer. REDNAL PNUEMATICS Air Receiver 18 bar capacity.SEALED AIR Speedy Packer Foam in Bag Packaging System. CATERPILLAR GP 20 Gas Forklift Truck 2000 kgs SWL with Sideshift.
LINCOLN ELECTRIC Square Wave TIG 350. MILLER Syncrowave 351 TIG Welder. 2 x ESAB C340 PRO Mig Welders. FRONIUS Trans Puls Synergic 2700 MIG/TIG Welder. 2 x STUDFAST Stud Welders. HYPERTHERM Plasma Cutter. LORCH S3 MIG Welder. MICRO WELDER Type Super A Flamepolisher. 3 x TPS Programmable Metal Flanging Machines. Manual Folders & Guillotines.
2 x SPANDEX Model F3 & V2 Flat Bed Routing Machines. SUMMA D120R & D160R Vinyl Plotter/Cutters. EASYMOUNT EM 1600SH Laminator. Mobile Illuminated Lay Out Table.
NORDSON Encore LT Manual Powder Coating Spray System. BOWKER MACHINERY 4 METRE Spray Booth. Large Qty of Coloured Paramount Powders.Mobile Racks for Spraying/Powder Coating. BEWO Chop Saw. ALLIGATOR HD360LR Horizontal Bandsaw with Mitreing. MEDDINGS M5/F/3PH Pillar Drill.
Large Qty of Steel Fabricated Steel Benches. Qty of Racking & Shelving. Aluminium Ladders & Step Ladders. Large Quantity of Powered & Hand Tools. Machinery Skates. Much more....