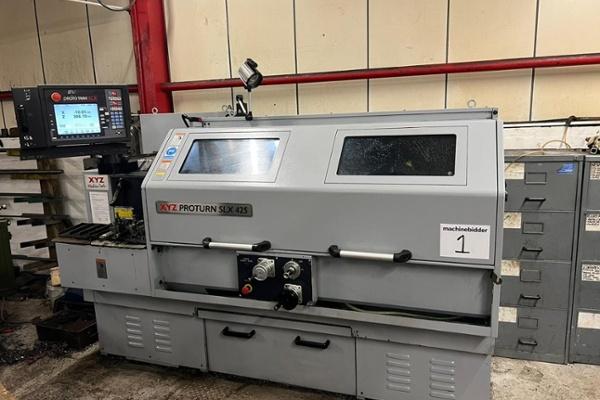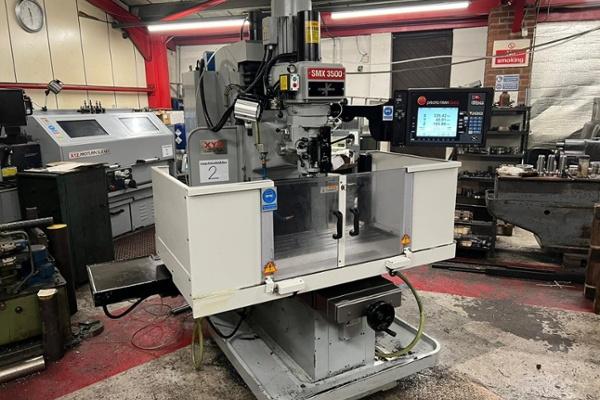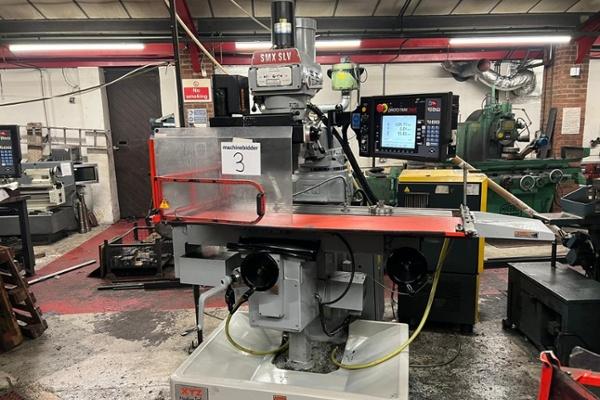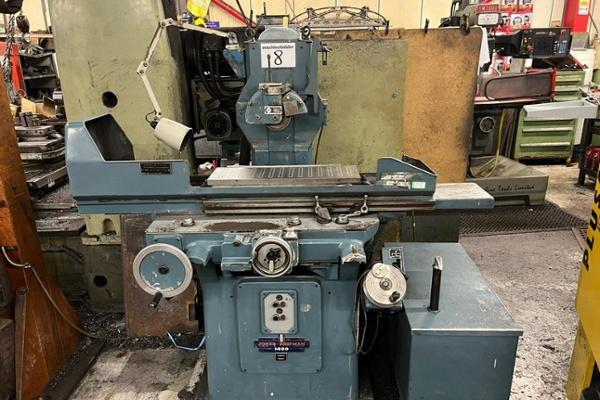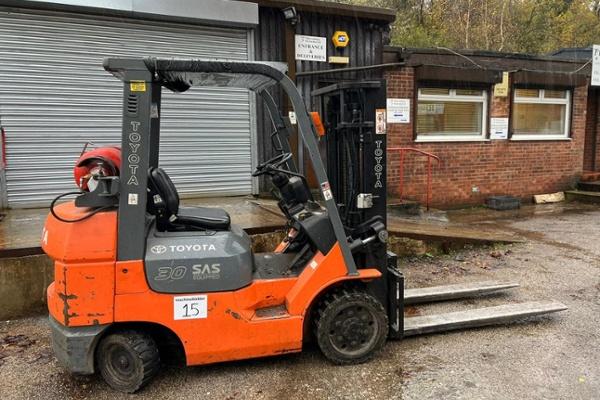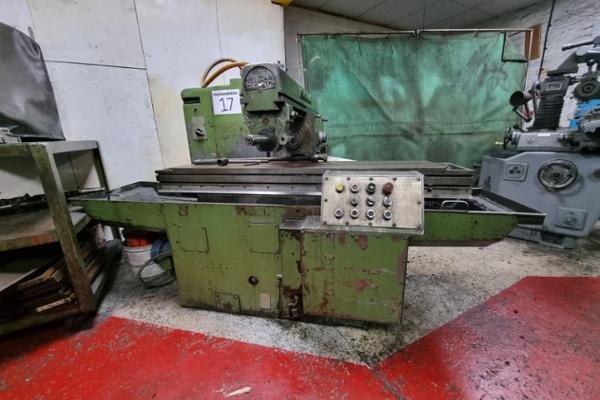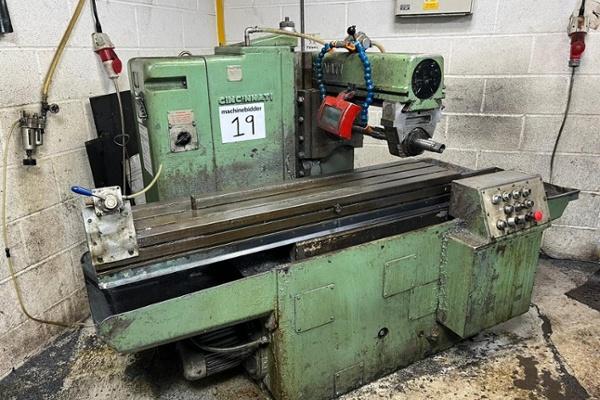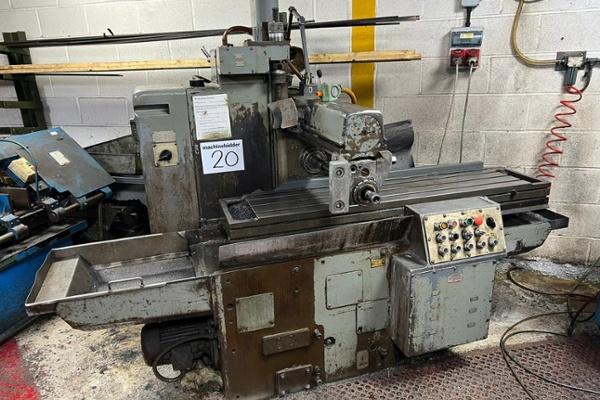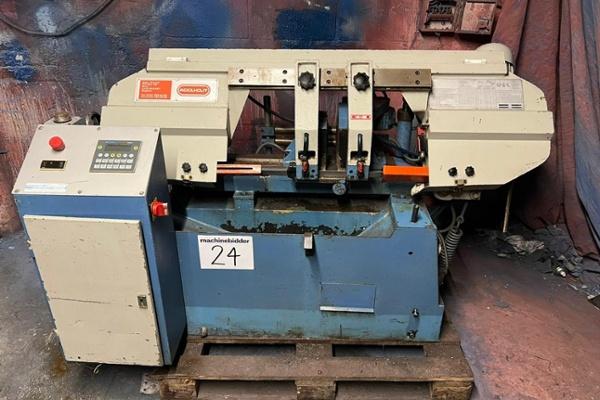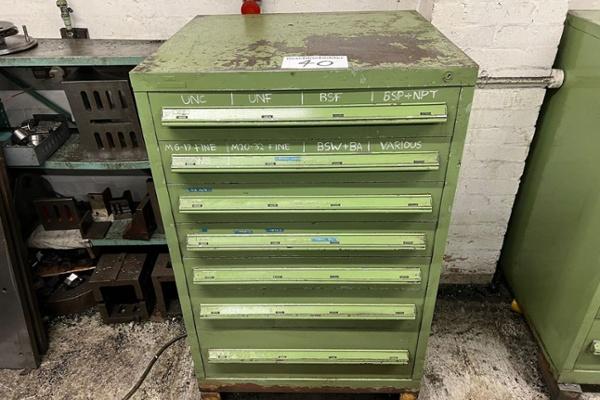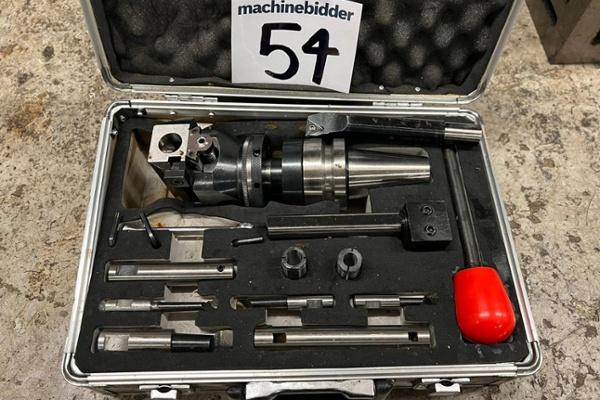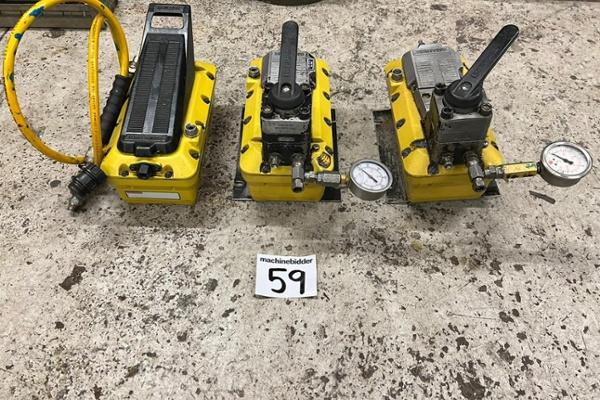 Ends: 8 Dec 2022 @ 13:00
81 Lots
On instructions of the Directors of THREADING SYSTEMS LTD due to retirement
CNC & Conventional Machine Tools, Tooling & Factory Equipment.
CNC Machines
XYZ SMX 3500 Milling Machine with ProtoTrak SMX Control (2019). XYZ SMX SLV Turret Mill with ProtoTrak SMX Control (2018).XYZ SM3500 Turret Mill with ProtoTrak SM Control.Requires repair.(2001). XYZ SM2000 Turret Mill with PtotoTrak SM Control (2002). XYZ PRO3000 Turret Mill (1997). XYZ PROTURN SLX425 x 1250mm CNC Lathe with ProtoTrak SLX Control (2013).
Conventional Machines
HARRISON M400 x 60" GB Centre Lathe. JONES & SHIPMAN 1400P Hydraulic Surface Grinder. MAGERLE F10 Hydraulic Surface Grinder. THOMPSON MATRIX Hydraulic Surface Grinder 1400mm x 357mm Table. THOMPSON MATRIX T4C Hydraulic Surface Grinder. Table size 1920mm x 310mm with wheel crushing facility. MATRIX No.16 Universal Thread Grinder.TOS Varnsdorf WH63 Horizontal Borer. CINCINNATI 207MK Horizontal Milling Machine. EUROMETAL FU32A-S Universal Mill (2012). 4 x CINCINNATI Model 100 Production Milling Machines. ARCHDALE Horizontal Production Milling Machines. JONES & SHIPMAN 310 Tool & Cutter Grinder. DORMER 108 Drill Point Grinder. KEMPER Smart Master Mobile Fume Extractor. STARTRITE EF1 Pillar Drill. MUREX Transmig 305S Mig Welder. BOX & PAN Folder 50" with Segmental Tooling. CAST IRON 6' x 4' Fabricators Table. Bench Type Tapping Machine with collets. ACCU-CUT SO280E Horizontal Bandsaw (2004). JAESPA 250mm Semi Auto Horizontal Bandsaw STARRETT 250mm Horizontal Bandsaw. CLARKSON Tool & Cutter Grinder. WILSON Hardness Tester. A Frame with Manual Chain Block. Horizontal Linisher. Spindle Tooling, Machine Vices. Inspection Equipment. Much more…..
COMPRESSORS: HPC Airtower II Screw Compressor. HPC Plusair Compressor with TA5 Air Dryer.
TOYOTA 7FGCU30 GasForklift Truck 3,000kg Capacity (2006).
Buyers Premium 15%