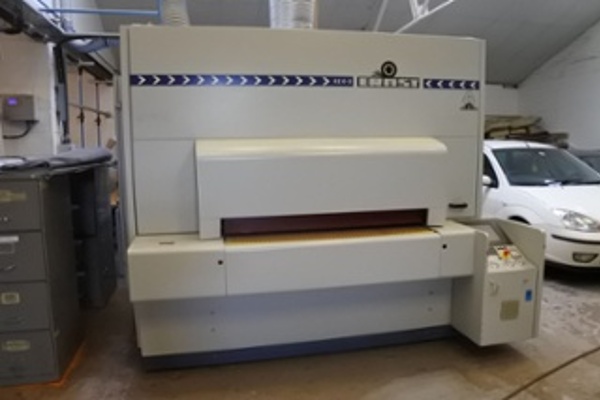 1 Lot
ON BEHALF OF A UK FINANCE COMPANY
SALE BY PRIVATE TREATY
ERNST Model 820-2 Automatic Two Head Sanding Machine. Year 2012
2-Head Veneer & Lacquer Sander, 1,600 mm (63″) wide. Equipped with Cross sanding belt
Segmented polishing platen, Brush roller & Ionization rod.
Offers invited in the region of £35,000
Viewing: By appointment with auctioneers in Oldham, Greater Manchester
Lot subject to a 15% Buyers Premium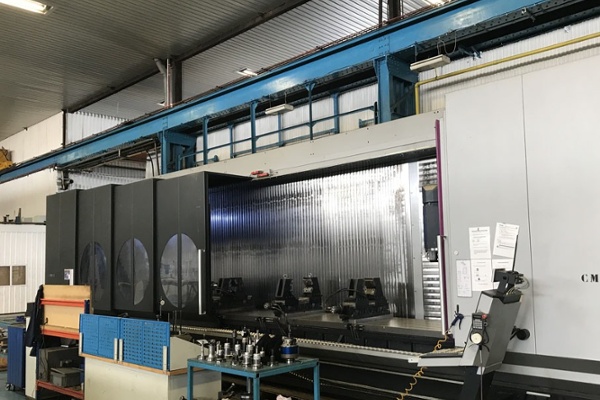 1 Lot
On instructions received due to re-investment
IBARMIA ZVH55/L8000 Extreme CNC Bed Mill. Fanuc 31i-B5 Control. Year 2013
Working table size 9600mm long x 850mm wide with 7 T Slots X Axis 8000mm. Y Axis 800mm.
Z Axis 1100m. NC Tilting head range +/-105 degrees SPIRSIN 81H410.F/D720-HV 4th Axis rotary table with 260mm spindle bore & Tailstock. Spindle Taper HSK100. Spindle Speeds 6000rpm. Motor Power 35kw. Toolchanger 30 Positions. 45m/min rapid feed. Fanuc 31i B5 CNC Control BRANKAMP CMS 100-2 canal safety collision device. M&H Spindle probe. 22 bar Thro' Spindle Coolant. Komet Head Prep. Centre Partition Prep (no partition wall) Heavy duty hydraulic vices fully programmable including pressure.
Final selling price will be subject to a 15% buyers premium
On instructions received due to closure - Richard Hough Limited
Calender Roll Manufacturers for the Paper,Textile & Automotive Industry
PRIVATE TREATY SALE – PHASE 1 - Equipment Available from Monday 29th October, 2018
HEAVY DUTY LATHES CRAWFORD SWIFT 22D (60) x 40ft b.c., POREBA TCG125 x 40ft b.c., SWIFT x 36ft b.c., CRAVEN x 30ft b.c, CRAVEN x 20ft b.c., LANG x 30ft b.c, LANG x 16ft b.c., LANG x 12ft b.c.
ROLL GRINDERS:CRAVEN Roll Grinder 32" x 27 feet Between Centres with Cambering. BROOKES ROBERTS Roll Grinder
VERTICAL HYDRAULIC PRESSES:2 x 3300 tonnes, 3 x 1800 tonnes ,1 x 1200 tonne, 1 x 900 tonne Capacities.Various sized Pressing Rings & Plates. VARIOUS MACHINE TOOLS & FACTORY EQUIPMENT
PHASE 2 – Dates to be announced to include Precision Sheeter/Guillotine, Slitter/Rewinder, Platen Presses, Disc Cutting Presses, Carding Machines, Cotton Fibre Breaker, Spinning Machine. Fork Lift Trucks, Scissor Lifts & Miscellaneous Items
LOTS UNDER PREPARATION - MORE INFORMATION UPLOADED SOON